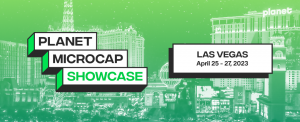 On April 25th of this year, Erik Nelson, President of Coral Capital Advisors participated in the Planet MicroCap 2023 Panel Discussion on New Trends in MicroCap Services. The panel discussion is available on YouTube at the following link: https://www.youtube.com/watch?v=SfyU6XTEvwQ
The panel was moderated by Seth Forman from Socialsuite. Also participating in the panel was Becky Popoff of B. Riley Securities, Rudy Singh of Electro Filings, and Joseph Oltmans from OTC Markets Group.
Among the topics discussed were the upcoming changes to the FINRA Corporate Action Process.
If you would like more information on any of the topics discussed, or information provided by panel, please feel free to contact us.
About Coral Capital Advisors
Coral Capital Advisors is an independent consulting and advisory firm focused on companies and participants in the lower and middle markets. We partner with our clients to provide cost effective solutions to real world issues and situations. Our experienced team brings a diverse set of skills that allows us to service a wide variety of needs. Our area of services and expertise focuses on bringing services and solutions to our clients that are normally only available to much larger firms. Coral Capital Advisors, LLC. provides services to Investment Banks, Private Equity Funds, investors, and both privately held and publicly traded companies, as well as various stakeholders in those organizations. This has included international public companies with operations on three (3) continents to smaller privately held domestic companies. Our experience in the areas of corporate advisory, due diligence reviews, and regulatory compliance allows for a cost effective and efficient solution to the issues at hand. Please feel free to contact our offices to see how we may be of assistance.